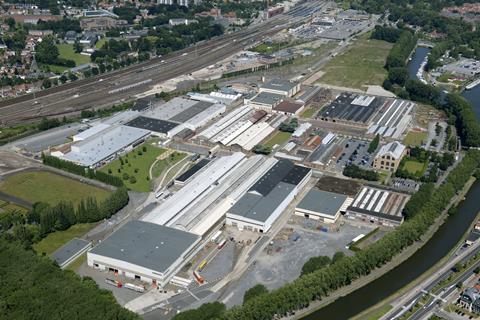 BELGIUM: Bombardier Transportation has announced €6m of investment to increase production capacity at its Brugge factory, including the recruitment of at least 180 employees.
The plan announced on January 26 includes a new production line for single-deck coaches and for Type M7 double-deck cars for SNCB, more modern and efficient tools, and workstations including a painting presentation station and a specific workstation for customer acceptance.
So far 100 employees have been offered permanent contracts, while 80 others are being hired on two-year fixed-term contracts with the possibility of these being converted into long-term contracts.
Full order book
The announcement follows SNCB's confirmation in December of a €445m firm order for a consortium of Bombardier Transportation and Alstom to supply a further 204 M7 coaches within a December 2015 framework agreement covering up to 1 362 vehicles.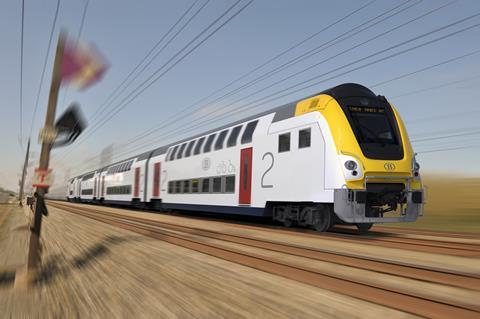 'Our order book is full', said Michel Huyghe, who was appointed Site Director & Head of Operations for the Brugge plant at the start of the year. The December order represents around 18 months of work for the Brugge factory, and 'therefore, it is important for us to invest massively in our production capacities and to develop our activities, for the benefit of the entire rail industry and the region'.
Bombardier will make direct investments in its suppliers to equip them with the tools required to support the increase in production. It will also support the modernisation of maintenance workshops, including for Traxx locomotives for which the Brugge site is a European Centre of Excellence.
'This plan is as much an industrial necessity as a belief about the future', said Laurent Bouyer, President of Bombardier Transportation, France & Benelux. 'Despite the context of the coronavirus crisis, Bombardier is committed to moving forward with an ambitious plan for the transformation and sustainability of the Brugge site. This demonstrates the vitality of our industrial site and an unprecedented opportunity to modernise our production facilities, thanks to digital processes, cybertools and ecofriendly solutions.'