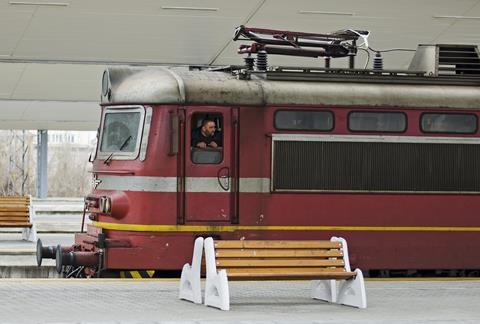 BULGARIA: Bombardier Transportation has established a subsidiary in Bulgaria and opened a project management office in Sofia.
'With substantial rail modernisation underway in Bulgaria, this new office marks a significant milestone in Bombardier's commitment to this growing market', said Richard Hunter, President, Rail Control Solutions at Bombardier Transportation, on September 25.
'We already have a strong working relationship with Bulgarian Railways through our ongoing signalling projects and, with our wide portfolio of products and services, we look forward to further contributing to the development of rail transportation and supporting capabilities in Bulgaria.'
Bombardier Transportation entered the Bulgarian market in 2017 with a contract to install Interflo 200 signalling between Skutare and Orizovo east of Plovdiv and on the line between Sofia and Elin Pelin. This was followed in 2019 with a contract to install Interflo 250 ETCS Level 1 on 300 km of the Plovdiv – Burgas route.
The new subsidiary Bombardier Transportation Bulgaria LLC is managed by Costel Antonello Grozea, Marco Palazzo, Erika Gomez and Daniel Proychev.