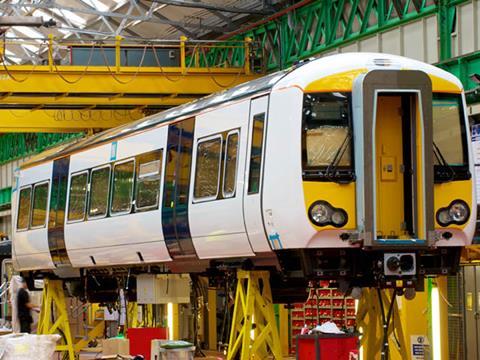 BOMBARDIER: Bombardier Transportation told Railway Gazette it was 'too early to speculate on potential outcomes/impacts of the UK now having voted to leave the European Union', after the referendum result was announced on June 24.
The Bombardier group's rail activities are owned by UK-registered holding company Bombardier Transportation (Investment) UK Ltd, and its UK presence includes the rolling stock factory in Derby.
'As always, we are committed to our businesses, all our employees and our customers in the UK and we will continue to work with the government and other industry stakeholders, to create the necessary business environment to ensure our future success', the company said in a statement.
'Bombardier has a strong and established presence within the UK and EU and a successful track record of supplying our products and services to customers throughout the UK and the EU. We have a number of ongoing major UK projects, plus there are other upcoming opportunities and we are committed meeting the future needs of the UK market.'