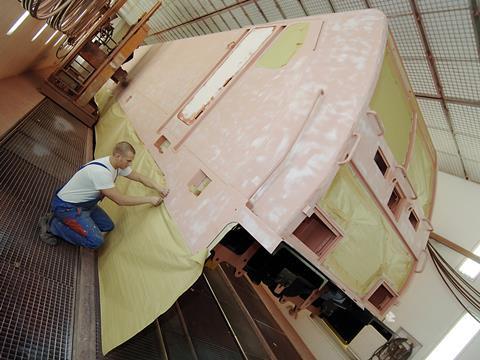 BOMBARDIER: Announcing its first quarter results on May 2, Bombardier said revenues at the Transportation business totalled US$2·1bn, 5% down year-on-year excluding currency impacts.
It said this reflected a slower production ramp-up on certain large projects as it 'better synchronises its production output to customer requirements and delivery schedules'. EBIT margin of 3·9% was impacted by lower revenues and the related fixed cost absorption, as well as revised cost estimates 'on certain challenging projects'.
According to Bombardier, 'while cost absorption headwinds are expected to be resolved as production and revenues return to planned levels later this year, the ongoing and gradual phase out of legacy projects over the course of 2019 and 2020 is expected to support improving margins.'
The Transportation backlog of US$33·8bn reflected a book-to-bill of 0·8 and was expected to improve throughout the year based on a 'strong pipeline of opportunities'.