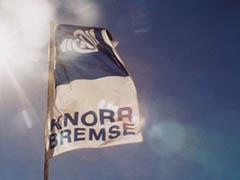 KNORR-BREMSE: The Rail Vehicle Systems division contributed €1·3bn to Knorr-Bremse's sales in 2007, or approximately 40% of the consolidated total of €3·3bn. Orders across the rail and road divisions were up 6·4%, and net income of €197·8m was 6·6% up from 2006.
The European rail market has showed a 'distinct upturn' from the stagnation in 2006, and long-term framework agreements had been signed with key rolling stock manufacturers. Rising freight sales in North America offset falling revenue from the passenger sector, but a weak market saw a 10% drop in sales in South America. Asia and Australasia showed growth of 85%, assisted by the opening of a plant at Zhuzhou.
Knorr-Bremse said it 'has made a good start to 2008 and is set to post further growth in the current financial year', with sales increasing at similar rates to 2007. The company has been making substantial investments to enable it to compete in the Russian market, opening a climate chamber in München and a test rig for Russian brake technology.