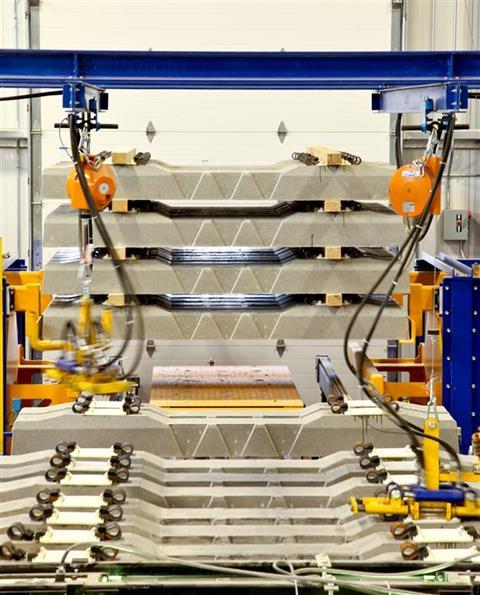 CANADA: PCM RailOne and Sudbury-based Rainbow Concrete Industries have formed a joint venture to produce concrete sleepers and ballastless track for Canadian rail and urban transport customers.
RailOne Rainbow Canada Corp will also provide turnout technology and engineering services for railway infrastructure projects.
The German company's previous customers in Canada include the REM project in Montréal, the Hurontario project in Toronto and railways in western Canada.
'We have been delivering our products from our RailOne factory in the USA to several projects in eastern Canada', explained Saurav Mittal, CEO of PCM RailOne Canada Corp. 'It is a logical step and a continuation of our North American strategy to set up a production close to our customers'.