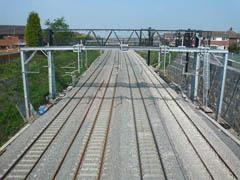 UK: Capita Symonds has opened an office in York providing civil and structural engineering services for the rail sector. The company hopes to increase the initial 12 staff to 30 within 15 months, and generate turnover of £3·5m.
'As we are successfully bucking the national downturn trend thanks to contracts on major projects such as Crossrail, we are implementing ambitious plans to expand our operations across the country', said director Ian Roberts. The office will initially focus on rail, before expanding into wider civil and structural engineering, property, landscape, urban design, and project management services.
Capita Symonds now has 4 500 staff in more than 60 offices in the UK and other countries.