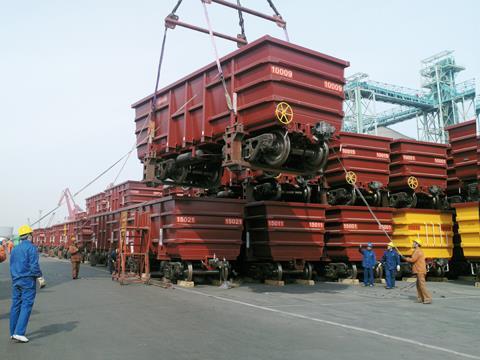 AUSTRALIA: Chinese manufacturer CSR Ziyang has won its first order to supply locomotives to Australia, signing a contract worth more than 100m yuan with SCT Logistics on September 1.
CSR Ziyang has exported almost 300 diesel locomotives to 18 countries, but these will be the first to be supplied abroad with the company's AC traction technology.
They will be delivered in 2011 for use on east-west transcontinental services, and will feature customisation to suit Australian requirements which CSR said is a 'breakthrough' for the Chinese supply industry.