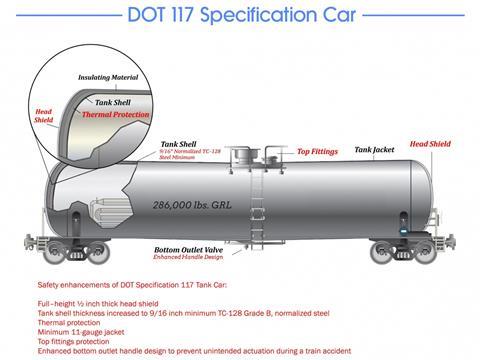 USA: China's CRRC Corp has taken a minority stake in a joint venture formed by start-up Vertex Rail Technologies and private equity partners to manufacture wagons in Wilmington, North Carolina.
Vertex Railcar Corp plans to produce 'innovative' tank cars branded Generation Next which would meet the DOT-117 safety standards published in May. Covered hoppers are also planned, and potentially other designs. Production is to be undertaken at a former Terex Crane plant in Wilmington, which would have the capacity to produce more than 4 500 wagons a year, potentially employing 1 300 people.
Vertex said CRRC would receive a minority stake in the joint venture in return for supplying components for initial production and providing staff training, which is currently underway in China.
Two prototype tank cars are to be produced for AAR certification. Once they are approved, CRRC would make a cash investment to increase its stake in the joint venture to 50%.