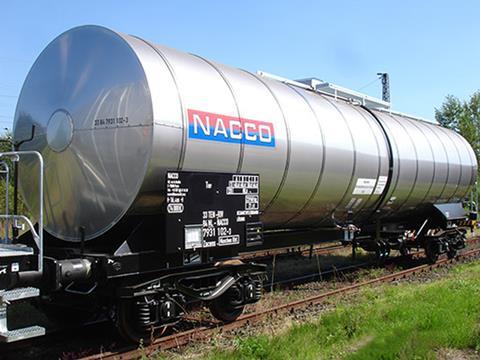 EUROPE: US asset financing company CIT Group Inc announced its acquisition of European wagon leasing business Nacco SAS for undisclosed terms on February 3.
Nacco has its headquarters in Paris and subsidiaries in Hamburg and Crewe. It owns more than 9 500 wagons, which are leased to more than 150 customers in 16 countries.
CIT Rail Senior Vice-President & General Manager, Locomotives Dan DiStefano has been appointed President of the company, which will now be branded as Nacco, A CIT Company.
'George Cashman, President of CIT Rail, and his team have been studying the European market for a number of years and we are very pleased with this acquisition', said Jeff Knittel, President of CIT Transportation & International Finance. 'It enables us to expand our operating platform outside of North America and offers us a foundation as we look to utilise our best-in-class leasing capabilities throughout Europe.'
Deutsche Bank Securities Inc acted as financial advisor to CIT on the transaction.