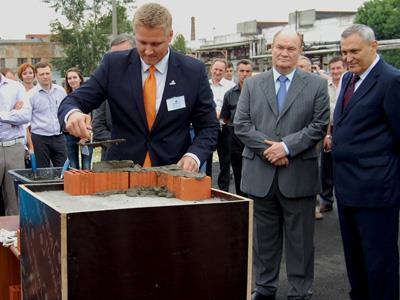 RUSSIA: The Governor of Penza oblast attended a ceremony on August 15 to launch construction of a diesel engine factory at Transmashholding's Penzadieselmash plant
The factory is being developed by a joint venture of TMH and Wärtsilä under an agreement signed in May 2010. The first engines are expected to be completed next year, with 300 staff producing 250 to 300 engines a year for the domestic and export markets.
'Young people and professionals will come here to work', said Governor Vasily Bochkarev. 'I am confident that the new plant will be one of the most notable and high-tech industries in Penza and Russia.'
A TEM18V shunting locomotive with a Wärtsilä W6L20LA engine is currently undergoing trials.