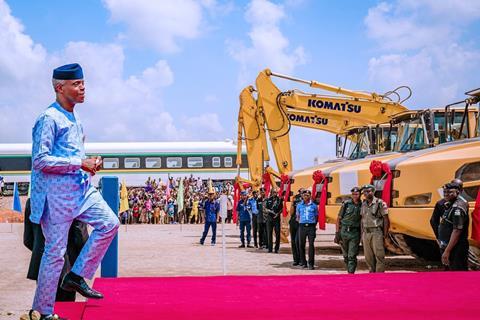 NIGERIA: The construction of a rolling stock assembly plant at Kajola in Ogun state was launched when Vice-President Yemi Osinbanjo attended a groundbreaking ceremony on November 9.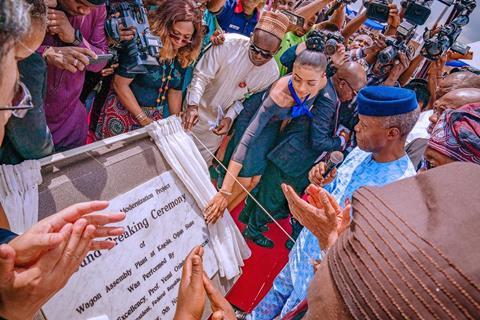 Minister of Transportation Chibuike Rotimi Amaechi said the plant on the Lagos – Ibadan railway would be the first of its kind in Nigeria.
It is to be used to assemble locomotives, coaches, wagons and diesel multiple-units for domestic use, as well as for export to other countries in West Africa.
The plant is being built under a March 2018 agreement between the Ministry of Transportation and the local subsidiary of China Civil Engineering Construction Corp.
The Chinese company selected the site for the plant, which it said would undertake production processes including welding, assembly, painting and testing, with a capacity of 500 vehicles per year.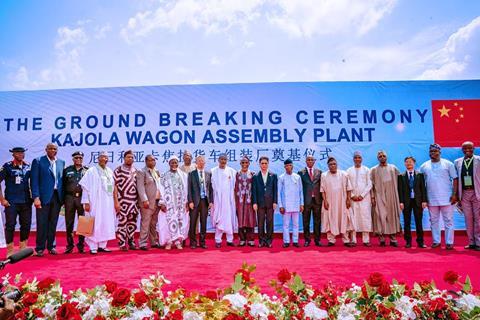 The first batch of wagons to be assembled would be used for freight services on the 1 435 mm gauge Lagos — Ibadan and Abuja — Kaduna routes, with passenger vehicles to follow.
'By linking our ports to rail lines and now, building the rolling stock locally, import and export business within and outside of Africa's largest market will be completely transformed', said Osinbanjo. He said a commitment to local recruitment 'affirms the President's directives on prioritising Nigerians and Nigerian businesses in the innovation, production and procurement of engineering projects.'