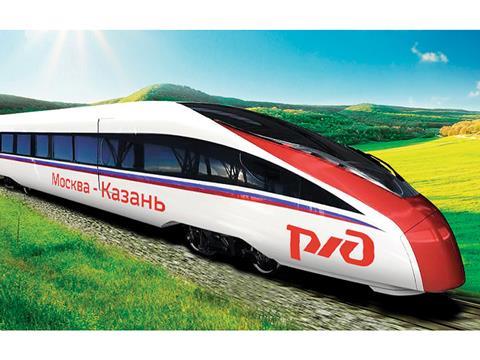 RUSSIA: The chairmen of Russia's Sinara Group and China's CRRC Changchun signed an agreement to establish the Sinara-CRRC Rail Transport rolling stock joint venture on July 4, in the presence of national presidents Vladimir Putin and Xi Jinping who was on a state visit to Russia.
The agreement builds on a memorandum of understanding signed last year which envisages the joint production in Russia of various types of passenger and freight rolling stock, including high speed trainsets capable of speeds over 300 km/h for use on the proposed 770 km Moscow – Kazan high speed line.
The Chairman of CRRC Changchun said the company sees Russia as a key market for high speed rail investment, and 'we are ready for full co-operation, based on the sharing of knowledge, technologies and experience'.