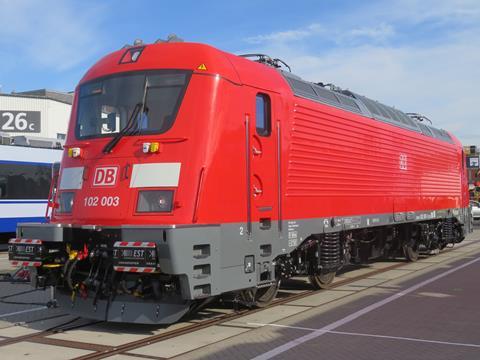 INDUSTRY: China Railway Rolling Stock Corp confirmed on November 28 that its CRRC Zhuzhou Electric Locomotive subsidiary was contemplating the acquisition of Škoda Transportation. CRRC stressed that no binding agreement had been reached.
CRRC is understood to be reviewing the finances of the Czech manufacturer, with the details of any deal expected to be announced by end of this year.
In 2015 Škoda Transportation reported record consolidated sales of KC18·3bn, up 11% year-on-year, although net profit fell by a quarter to KC588m.
The acquisition of Škoda would provide CRRC with a direct route into the European rolling stock market, following the opening of a ZELC office in Wien and the announcement of ZELC's first EU contract in September when Czech open access operator LEO Express selected the company to supply three new EMUs for delivery in 2018.
The acquisition would build on an existing co-operation agreement which has seen CRRC and Škoda work together on various projects, mostly involving low-floor trams such as the Type 27T built by CRRC Qingdao Sifang. Škoda and CRRC are also jointly bidding against Alstom, Bombardier, Hitachi, Siemens and Stadler for an estimated €1bn contract to supply 330 double-deck EMU cars to Israel Railways from late 2019.
Subject to regulatory approval, CEFC China Energy Co and Beijing Municipal Road & Bridge Corp plan to acquire an 80% stake in Czech private freight operator and rolling stock and infrastructure maintenance contractor TSS Cargo for €240m.