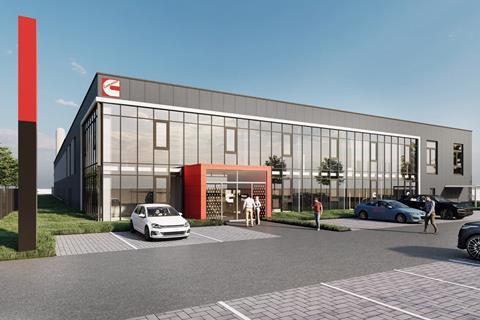 GERMANY: Cummins' hydrogen business Hydrogenics is to open a factory at Herten in the Ruhr region for the volume production of fuel cells for applications including Alstom's Coradia iLint multiple-units.
The plant with a capacity of 10 MW/year is scheduled to open in July 2021 and will initially manufacture 1 MW of fuel cell systems a month for the iLints.
Each fuel cell system will include six fuel cell stacks, cooling, piping, air blowers and air filters.
The factory will also provide aftermarket support, and will have facilities for research and development including four testing stations. Future plans include expansion to support fuel cell refurbishment.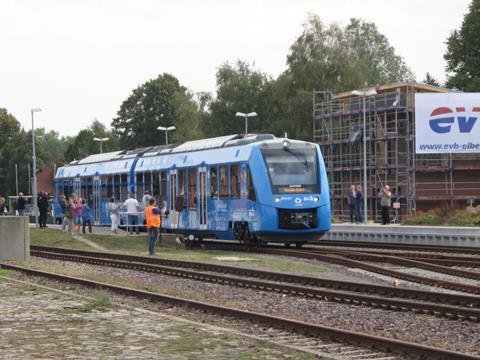 'The choice to open this new fuel cell systems site in Germany is a testament to Cummins' commitment to accelerate our hydrogen capabilities', said Amy Davis, Cummins' President of New Power, on November 12. 'This facility will better position us to provide critical support to customers in Europe and strategically strengthen our position to be a leader in shaping tomorrow's hydrogen economy.'
The factory will be located on the h2herten hydrogen technology park which is being developed by the town of Herten on the site of a former colliery.
'To have a global player like Cummins join our park is fantastic', said Mayor of Herten Matthias Mueller. 'We are focused on innovation and the clean future of transport and are glad that Cummins also will be working to achieve this goal.'
Read more about Cummins' fuel cell plans in an interview with Amy Adams, Vice-President of Fuel Cell & Hydrogen Technologies, which appears in the December 2020 issue of Railway Gazette International magazine