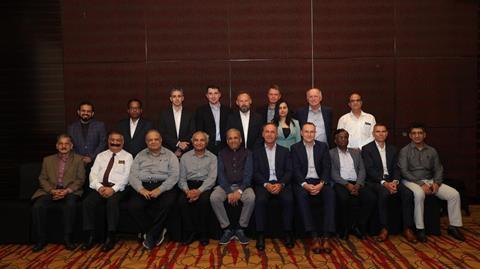 INDIA: Škoda Group and automotive components manufacturer Tata AutoComp Systems have signed a memorandum of understanding setting out plans for a strategic joint venture to supply the Indian rail, metro and bus sectors.
The Czech electrical engineering group said partnering with an established Indian company would help it to the access a 'vast and rising' market which presents a 'huge opportunity for growth and expansion'.
The companies will now undertake a feasibility study to outline the scope of investment and the expected business.
'India's great potential, coupled with the skilled workforce and market demand, aligns perfectly with our group's growth strategy', said Petr Novotný, Škoda Group's President of Components & Bus Mobility, on August 23.
'Together, we will explore new opportunities and create innovative solutions to meet the developing needs of the Indian railway industry. In line with this, we particularly have on top of our mind the Make in India initiative, under which we will work together to support the growth of the industry in response to dynamic market demands.'
Tata AutoComp Chairman Arvind Goel said working with Škoda Group would 'further strengthen our presence by bringing the latest electrical equipment and components for the Indian railway and metro and bus market'.