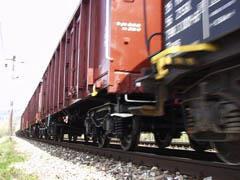 UK: A railway braking product test dynamometer at TMD Friction´s Manchester site has been upgraded to provide increased load capacity and greater accuracy with assistance from pneumatic systems supplier Thorite.
The dynamometer uses pneumatic cylinders to force friction materials onto a wheel under simulated operating conditions, to ensure compliance with European standards. Thorite supplied new cylinders and a master control panel to allow the collection of accurate performance data.
TMD Friction supplies Cosid-branded products to customers in countries including the UK, Germany and China.