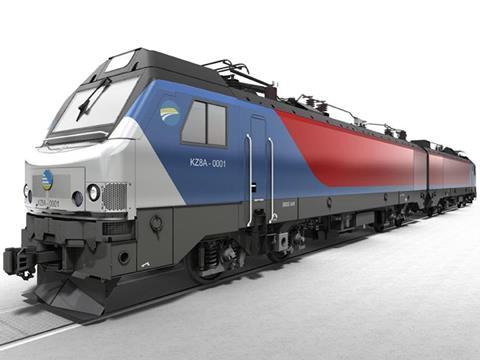 KAZAKHSTAN: Eurasian Development Bank has signed a 10bn tenge 10-year loan to support the development of an 18bn tenge factory in Astana which will assemble electric locomotives based on Alstom technology.
The factory is to be built by national railway KTZ and operated by the EKZ joint venture of KTZ subsidiary Remlokomotive (50%), Alstom (25%) and Transmashholding (25%).
In October 2010 EKZ signed contracts worth €1·3bn to supply 200 twin-unit freight and 95 single-unit passenger locomotives to KTZ by 2020, with Alstom providing 50% of the components and TMH 25%.
EDB has also signed a US$56m 10-year loan to support the development of a US$70m coach maintenance and repair depot at Eeskene in the Atyrau region. US$30m of equipment is to be procured from Russian suppliers for installation at the site, which is expected to create 263 jobs.