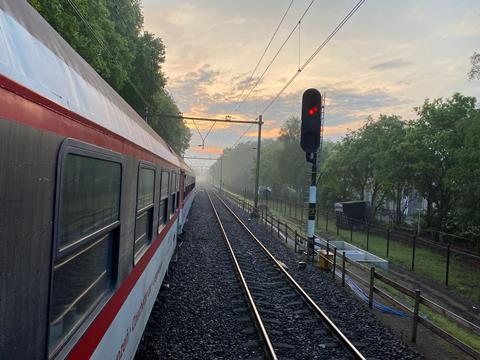 EUROPE: Night train start-up European Sleeper has announced a third funding round to enable it to 'reach more travellers, offer more destinations, and provide an even better service onboard'.
European Sleeper's first train ran between Berlin, Amsterdam and Brussels on May 25, and on June 7 it said 10 000 tickets had already been sold.
European Sleeper was founded in 2021 as co-operative. The first two investment rounds attracted €2·5m in equity from more than 1 700 small and medium private investors, enabling it to launch without incurring debts.
The third funding round is to open to new and existing investors on June 21, with shares worth €3 to be issued and investors able to take part from €250.
European Sleeper said this is expected to be the last investment opportunity for a while.
Last year European Sleeper began preparations to purchase its own vehicles, to address the shortage of available sleeping cars which had proved a major obstacle to launching. Additional funding would also support the 'expensive technical integration' required to sell tickets through more channels and to enable a restaurant car to be hired for the existing service.
It would also support the planning of further routes, with the existing service to be extended to Dresden and Praha in 2024, and an Amsterdam – Brussels – Barcelona route planned from 2025.