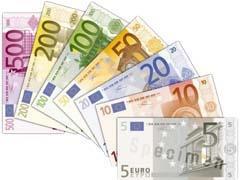 EUROPE: Faiveley Transport has purchased the remaining 25% of Czech pantograph and electro-mechanical equipment supplier Lekov, having owned a 75% stake since December 2002.
Faiveley Transport Lekov is now Faiveley's centre of competence for pantographs and related electromechanical equipment, with 270 employees and sales of €24m.
Announcing the purchase on March 11, Faiveley said the acquisition is part of a strategy of supplying products to manage on-train electrical power from current collection through to conversion, distribution and storage, but excluding traction.
Faiveley Transport has acquired an 80% stake in rolling stock heating, ventilation and air conditioning equipment manufacturer Urs Dolder AG. Founded in 1950 and based at Hägendorf in Switzerland, Urs Dolder employs 19 people and has annual sales of €4m. Owner and CEO Christian Dolder will continue to lead the company as it is integrated into Faiveley's global network.