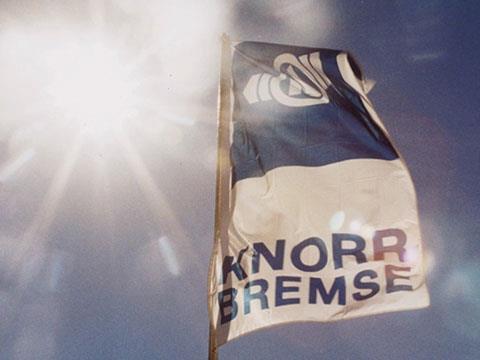 KNORR-BREMSE: A 'strong global position' in the rail and commercial vehicle sectors brought a 14% increase in sales in 2011, the braking system manufacturer announced on March 27.
The Rail Vehicle Systems division contributed 51% of revenues, with improved sales attributed to recovery in the North American freight market along with growth in local public transport and stabilisation of the freight market in Europe. The Commercial Vehicles division benefited from 'sustained rejuvenation' of the market in Europe and North America.
As well as targeted acquisitions, 2011 saw a focus on regional growth to expand market presence. A milestone was the approval of KAB60 control valves for the Russian freight market. Strategic developments included the expansion of braking, door and air-conditioning production sites in China.
For 2012, Knorr-Bremse anticipates unchanged market volume for rail vehicles in Europe, but moderate recovery in North America. 'Mixed trends' are anticipated for South America, where freight activity is expected to improve but passenger drop. In Asia the group is expecting rail growth to be driven primarily by India. &nb
Knorr-Bremse results €
Year
2010
2011
Orders
4·04bn
4·07bn
Sales
3·71bn
4·24bn
Net profit
239m
329m
Workforce
10053
20050