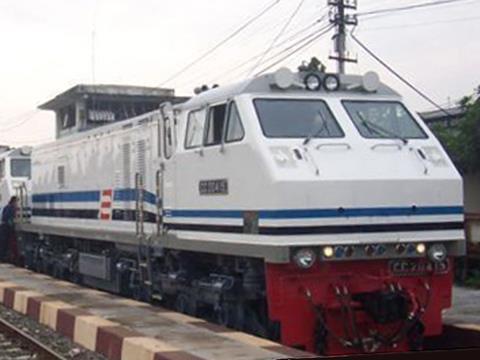 INDONESIA: National railway PT KAI and GE Transportation have signed a memorandum of understanding to form a locomotive servicing alliance for the domestic and wider ASEAN markets from the second half of 2012.
Under the February 24 agreement GE will assist with the modernisation of PT KAI's Yogyakarta workshop to help maximise the availability of the 250 GE diesel locomotives in Indonesia, and develop spare part distribution facilities to provide quick delivery to reduce turnaround times. GE will also provide training for PT KAI staff locally and in the USA.
In addition, a certified GE traction motor remanufacturing centre is to be established at Yogyakarta to serve the ASEAN region. The US firm will advise on manufacturing processes, provide specialist training and recommend the machinery to be used.
'GE Transportation has had a long partnership with Indonesia, the MOU will provide reliable locomotive services to the country for decades', said President & CEO Lorenzo Simonelli.