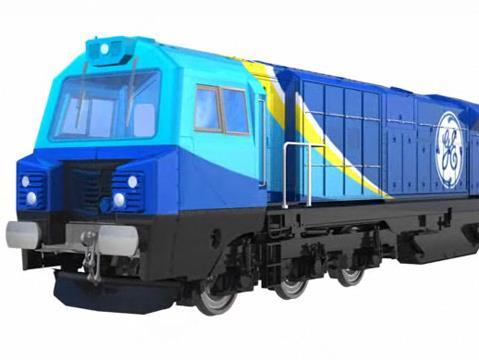 INTERNATIONAL: GE Transportation has announced its intention to enter the global ERTMS market, launching its first products at the UIC's 10th ERTMS World Congress in Stockholm on April 25. A GE PowerHaul diesel locomotive is to be used as a European onboard equipment demonstrator from 2013.
GE Transportation has invested US$60m to develop its Tempo product range in just 40 months, according to Marketing Leader Christophe Eline. The company now has over 100 staff working on the project at two centres in Paris and at Sesto, near Firenze, which opened in 2009-10.
Designed for both ETCS Level 1 and Level 2 applications, a common scaleable Tempo Vital Platform hosts any of the core systems: Onboard Controller, Lineside Equipment Unit, Radio Block Centre or Interlocking Controller. This helps to reduce the number of spare parts needed. Certified to Cenelec SIL4, the TVP is suitable for use with centralised or distributed system architectures. The Tempo family also incorporates an integrated suite of design, application and verification tools.
Eline says GE Transportation has been working closely with operators to develop the concept, establishing a 'challenge committee' of railway experts including former Swiss Federal Railways project leader Oskar Stalder and former MTR Corp Chief Executive Phil Gaffney. Although the company has extensive signalling experience, with its products in use on more than 70 000 route-km, the Tempo range has been developed from scratch. GE is now looking at using the same basic elements to support a CBTC application.
The launch customer for Tempo ETCS will be an open access freight operator which is to put a PowerHaul locomotive assembled by Turkish firm Tülomsas into service on routes in Belgium, the Netherlands, France, Germany and Switzerland during 2013. GE is currently in discussions with potential customers for the lineside elements.
The completed onboard package is due to be on display at InnoTrans in September. Railway Gazette International is the only official international media partner for InnoTrans.