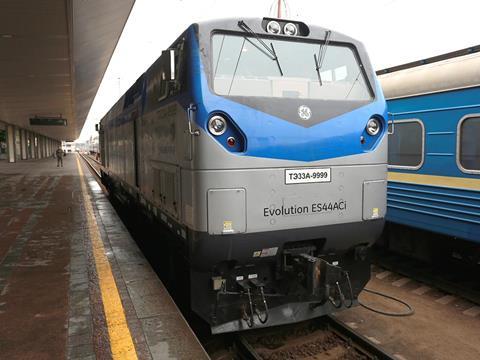 UKRAINE: GE Transportation held an industry day in Odesa on June 5 to highlight the opportunities for Ukrainian companies to participate in its supply chain.
As part of the event, the US company signed a co-operation agreement with Ukrainian rolling stock manufacturer KVSZ.
The industry day follows the signing in February of a US$1bn framework agreement for GE Transportation to supply 30 Type TE33A locomotives to Ukrainian Railways from its Erie plant in 2018-19 and to support the modernisation of UZ's existing locomotive fleet.
It is envisaged that further locomotives could be assembled locally from kits.