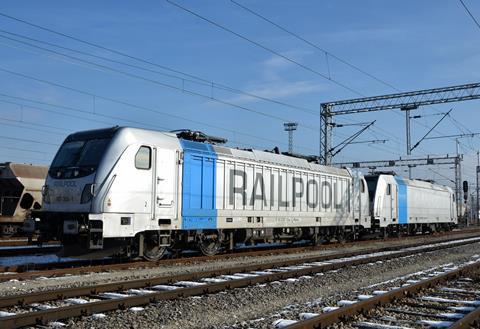 GERMANY: Singapore's foreign reserves investor GIC has become the majority shareholder in rolling stock leasing company Railpool, following the acquisition of a further 27% stake from co-owner German infrastructure investor Palladio Partners which takes GIC's stake to 77%.
'Railpool has delivered strong business performance since our first investment in 2016', explained GIC's CIO of Infrastructure Ang Eng Seng on May 4.
'During this period, Railpool more than doubled its fleet. We expect growth in locomotive leasing to continue, driven in particular by ongoing replacement of owned locomotives with leased ones, and the shift from road to rail. We look forward to continuing to work closely with both Palladio Partners and Railpool's management team to take the company to the next stage of growth.'
Founded in München in 2008, Railpool now operates in 18 European countries. The company has a fleet of 440 electric locomotives and 148 passenger vehicles, and operates its own warehouse holding more than 4 000 different spare parts and components.