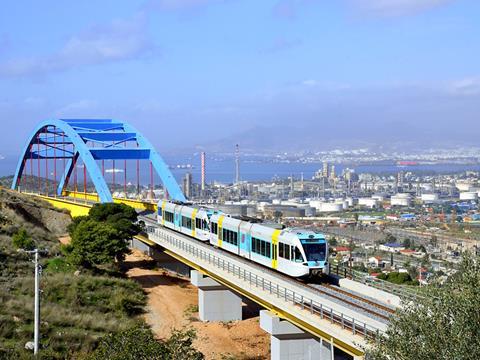 GREECE: The share transfer agreement for the sale of 100% of rolling stock maintenance business EESSTY to the Trainose train operating subsidiary of FS Group for €22m was signed by the Hellenic Republic Asset Development Fund privatisation agency on October 29.
EESSTY was spun out of the former state railway OSE, and HRADF had made a number of attempts to sell it under a privatisation programme launched in 2013.
Despite deadline extensions and an expression of interest from Škoda Transportation, Trainose submitted the only binding offer by the final deadline in March. Signing of the agreement follows approval of the bid by the Court of Auditors, although completion of the transaction is still subject to final regulatory approval.
Trainose used PwC Greece as its financial adviser and Bahas Grammatidis & Partners as legal advisor. Investment Bank of Greece and Kantor acted as financial advisers to HRDAF, with M&P Bernitsas and Hogan Lovells as legal advisers and Hogal Lovells as technical adviser.
FS Group said it planned to 'shape a new corporate culture and create new partnerships' at EESSTY, investing in modernisation and staff development to improve services for passenger and freight customers.
'This is undoubtedly an important development for Greece and the privatisation programme, as it ensures an upgraded role for EESSTY, its further development and that of the wider transport infrastructure of the country', said HRADF CEO Riccardo Lambiri.
HRADF Executive Chairman Aris Xenofos said the deal would help to strengthen Greece's role as a transit hub, building on international investment in ports and motorway upgrading projects. 'We are sure that the positive results that are already visible in the case of Trainose after its passage to FS Group will be repeated in the case of EESSTY', he said.