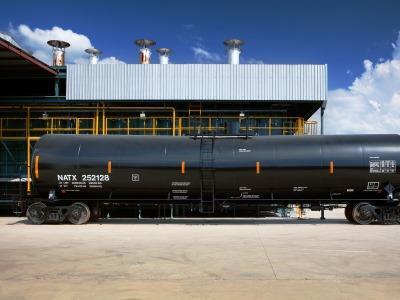 USA: Wagon manufacturer The Greenbrier Companies and short line and wagon repair group Watco are to combine their wagon repair, refurbishment and maintenance workshops through the formation of an equally-owned joint venture to be known as GBW Railcar Services.
Announcing the plan on June 4, the companies said the joint venture would enable them to capitalise on the growing demand for tank wagon certification and modification services in response to changing federal regulations.
Subject to final approval, GBW is expected to be created in the third quarter of this year. It would own and operate one of the largest independent networks of wagon workshops in North America, with 38 sites (23 from Greenbrier and 15 from Watco), 2 100 employees and combined annual revenue of $325m. GBW would be able to support almost all wagon types, with 14 workshops certified for tank car repairs.
Greenbrier said it would bring its commercial strength and design and manufacturing knowledge to the joint venture. Watco would contribute tank car expertise and substantial general repair capabilities, as well a broad customer base including its short line operations.
'The combination of our repair businesses creates additional opportunities to serve the customers of both companies', said Watco CEO Rick Webb. 'GBW will utilise Greenbrier's and Watco's strengths to find new and better ways to offer railcar services to our customers in a manner that creates value for them and for GBW. Together these combined attributes will make GBW stronger than the sum of its individual parts.'