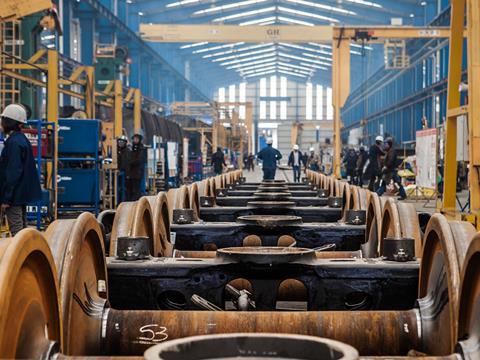 INTERNATIONAL: The Greenbrier Companies received orders for 24 600 wagons with a total value of $2·9bn and delivered nearly 20 000 units in the year to August 31 2022.
The company expects to deliver between 22 000 to 24 000 vehicles in its 2023 financial year, including 1 000 from Greenbrier-Maxion in Brazil.
Greenbrier reported net earnings of $47m for FY 2022, or $1·40 per diluted share, on revenue of nearly $3·0bn. EBITDA was $231m, or 7·8% of revenue.
The group said it had fixed the interest rate on most of its long-term floating-rate debt, in order to mitigate risk in the current economic situation. It now had no significant debt maturities until 2026.
'Despite challenges throughout the year, including ongoing supply chain disruptions, increasing input costs and the war in Ukraine, our operations are building momentum', said President & CEO Lorie Tekorius on October 27.
'Our outlook for Greenbrier's business is broadly optimistic for fiscal 2023 despite uncertain macroeconomic conditions. Our backlog of nearly 30 000 units, valued at $3·5bn, coupled with our strong liquidity position, provides visibility and an opportunity to drive higher performance, building on the momentum in our business. We expect railcar utilisation levels to remain high as scrapping continues to outpace new deliveries, contributing to a strong North American leasing market for originations and lease renewals.'