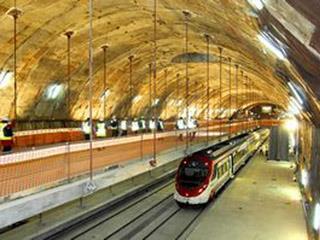 SPAIN: ADIF has signed a framework agreement with Huawei Technologies España to collaborate on research and development projects.
The agreement announced on September 6 includes validation of Huawei GSM-R for the Spanish market by testing compatibility with equipment from other wireless digital communications and signalling suppliers.
Running until December 31 2012, the agreement makes provision for what ADIF says will be the world's first LTE-R installation on the test ring that it is planning to build at Antequera. Huawei staff will be based at ADIF's Railway Technology Centre in Málaga, where initial development work will focus on GSM-R and RBC-train communications as well as the Da Vinci traffic control system.
The agreement would also enable ADIF and Huawei to form joint ventures to bid for Spanish or European research funding, or to tender for contracts that may emerge.