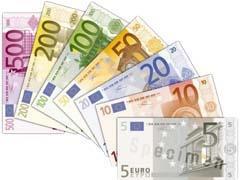 On January 1 Balfour Beatty Rail's IVV rail design business in Germany will transfer to Parsons Brinckerhoff, which Balfour Beatty acquired in 2009. This will allow 'focused investment' in IVV to develop its footprint in Germany and northern Europe. The IVV name will be retained.
GH Electrotermia is providing an induction heating installation for high speed turnout production at the Gijón plant of Spanish track component manufacturer Talleres Alegría. It will be used to anneal forged switch blades for conventional lines and harden blades for high speed turnouts, allowing both to be produced within the same machine.
Britain's Rail Safety & Standards Board has formed the Rail Research UK Association as a 'forum for targeted knowledge exchange' between industry and research institutions. Funding is secured for three years. 'The benefit to industry of having RSSB manage R&D on its behalf is that the work will provide both value for money and contribute to the industry's objectives of better business performance and cutting out unnecessary cost', said Anson Jack, Director of Policy, Research & Risk at RSSB.
UK consultancy DeltaRail is to discontinue its track and train engineering activities with the loss of around 50 jobs. It will focus on its signalling, geometry, maintenance optimisation and structures consultancy.
Ticket retail equipment supplier Hoeft & Wessel has opened an office in Taipei, giving it a presence in the Asian market.