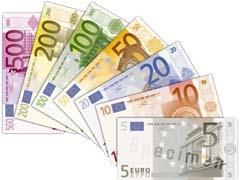 Rolling stock manufacturer CAF has announced a profit of €129·6m for the 2010 calendar year, up 4·3% on 2009. Net turnover was up 25% at €1576m, while EBITDA was up 19% at €194m. As of December 31 the company had an order backlog of €4519m, more than 55% of which was for export projects.
Siemens has created a fourth business sector, Infrastructure & Cities, alongside its Healthcare, Industry and Energy sectors. The Mobility division has moved to the new sector from Industry, which is now being focused on industrial customers.
The Russian government has approved RZD's plans for the privatisation of 10 subsidiary companies this year. RZD will sell 100% minus one share in the Saransk, Vladikavkaz, Roslavl, Vologda and Barnaul car repair works, the Ishimsky and Alatyr mechanical plants and TransVudServis and Refservis, and 25% plus one share in Roszheldorproject.
Polish infrastructure contractor Trakcja Polska is to merger with Tiltra Group, which offers infrastructure services in Poland and Lithuania. The merged business will be owned 35% by Comsa Emte; a 31% stake will be held by Tirtra Group shareholders and the remaining 34% by Trakcja Polska shareholders.
Wabtec Rail Ltd has formed Wabtec Rail Group to provide overall control of financial, sales and HR functions following its US$31m acquisition of UK firms Brush Traction and Brush Barclay, now called Wabtec Rail Scotland (RG 4.11 p26).
Interpipe NTRP has begun pilot production of solid-rolled mechanically treated wheel centres designed for rolling stock manufacturer Sinara.
US Transportation Secretary Ray LaHood attended a ceremony on March 21 to mark United Streetcar's completion of tram production facilities at its plant in Clackamas, Oregon. The Oregon Iron Works subsidiary has built a prototype car for Portland's TriMet based on a Czech design but with 70% domestic content. It has contracts to supply six production cars for Portland and seven for Tucson with 90% US-made parts.