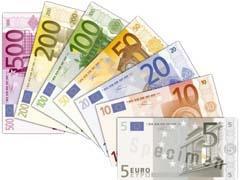 Amsted Rail rebranded its Unit Rail & Advanced Track Products division as Amsted Rail Product Solutions with effect from September 1. 'Our company has experienced substantial growth through acquisition and with multiple brands the message gets muddled, we needed to present a clear picture of who we are and what we provide', said Amsted RPS Vice-President Wes Hodges.
Schaffner Group acquired the rail, renewable energy and other medium voltage dry transformer businesses of US firm MTC Transformers with effect from September 1.
Railserve Inc has acquired Spring Ridge Rail Services to form a new division to repair, rebuild and install air brake valves and air brake systems for freight locomotives. Based in Hughes Springs, Texas, Spring Ridge Rail Services has been owned by Johnny and Judy Davis for 19 years. Railserve Senior Vice-President Bobby Ross said the acquisition 'fills a technical need' for its fleet of 170 locomotives.
UK infrastructure manager Network Rail has accredited engineering consultancy Frazer-Nash as an independent safety assessor.
Nomad Digital has acquired Berlin- based Lysatiq, which produces software to enhance the performance of mobile communication networks.
Pullman Projects was launched on September 1, as an 'itinerant turnkey enhancement and rail vehicle maintenance provider' serving the UK market. It is supported by Pullman Rail, which has extensive maintenance facilities in Cardiff.
The UK's Rail Safety & Standards Board announced a strategic partnership with TRL, formerly the government's Transport Research Laboratory, on August 23. The partnership is intended to provide a 'joint platform to deliver better value and efficiencies'. Services will be aimed at the broader transport market 'as well as the international rail industry,' according to TRL Chief Executive Sue Sharland. She expects the two organisations to work together to deliver 'new and real benefits to every aspect of rail operations'.