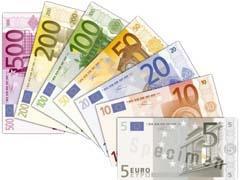 By the end of the year Russian Railways is to sell stakes in the Roslavl, Saransk, Barnaul and Vladikavkaz SM Kirov coach repair plants, Petuhovsky Casting & Mechanical Plant, the Ishimsky and Alatyr mechanical plants, NIITKD, TransWoodService and UralTransBank.
Siemens' fourth business sector, Infrastructure & Cities, came into being on October 1, sitting alongside the company's Industry, Energy and Healthcare sectors. The Mobility division's business units are now three divisions within the Infrastructure & Cities sector, with the Rail Systems Division covering rolling stock, the Mobility & Logistics Division including rail and other forms of transport automation and the Smart Grid Division including rail electrification and other types of power supply.
Indian steel maker SAIL is looking at entering the tracklaying market, possibly in conjunction with a European partner.
Electronic display company Messagemaker Displays has become part of Stocksigns. 'The addition of specialist knowledge and a manufacturing capability in intelligent electronic displays will enhance our existing skills, enabling us to compete in new markets', said Stocksigns Managing Director Bruce Main.
Thales has renamed its German business Thales Rail Signalling Solutions GmbH as Thales Transportation Systems GmbH.
Eight years after acquiring Van Dieren Maritime, Samskip has renamed the business as Samskip Van Dieren Multimodal with effect from September 19 to reflect its move into rail logistics.
US locomotive modernisation and repowering company Global Locomotive has been relaunched as Sygnet Rail Technologies.
Three International Railway Systems rolling stock plants have resumed production following a refinancing in which Romanian politician and businessman Verestóy Attila acquired a 50% stake.
Egis has gained a foothold in the Brazilian rail engineering market with the acquisition of a 51% stake in VEGA on September 13, and plans to increase its stake through to 2014. Founded in 1987 and based in Curitba, VEGA employs 270 people and recorded turnover of R$31m in 2012. Rail accounts for 86% of its activities, with current projects including studies for doubling the 900 km Carajás line.
Talgo has put plans for a stock market floatation on hold pending better market conditions.
The Deputy Prime Minister of Namibia has inaugurated a N$50m concrete sleeper factory in Tsumeb which has been developed by a joint venture of TransNamib, GPT Infraprojects and Dorros Investments. It has an annual capacity of 120 000 sleepers, and is intended to supply neighbouring countries as well as the domestic market.