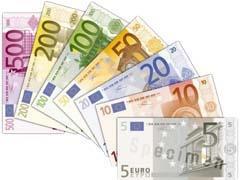 With the backing of German rail industry association VBG, a 'milestone' agreement to standardise signalling and safety equipment interfaces was signed in December by infrastructure manager DB Netz and Alstom Transport, Ansaldo STS, Bombardier Transportation, Funkwerk, PintschBamag, Scheidt & Bachmann, Siemens and Thales.
Guangzhou CSR Times Electric opened a metro train traction systems factory at Shawan Town in Guangzhou on December 25. The province is developing a metro train supply cluster in the city, with brake, power supply and signalling plants planned.
Strukton Rail ceased activities in Norway on January 12. It entered the Norwegian rail market in 2006, but has decided it offers 'insufficient prospects', with 'disappointing' results. However the company will 'continue to follow its strategy of internationalisation'.
With effect from January 15, Trapeze Software and Trapeze ITS will use the unified brand name Trapeze.
Handheld Group has acquired Latschbacher's TimbaTec mobile computer hardware division, which supplies PDAs and rugged computers for public transport and other markets. The newly-acquired business has been restructured into two subsidiaries, Handheld Germany and Handheld Swiss.
Indian defence, rail, power and mining equipment manufacturer BEML is considering separating out its metro car activities into a stand-alone business unit.
Concrete firm Jensen Precast is to manufacture and distribute OMNI Products' level crossing surfacing range in the western USA.
On January 4 US engineering and technology group Ensco Inc announced a restructuring to allow its key businesses to focus on distinct market areas and better manage corporate liability. Wholly-owned subsidiary Ensco Rail Inc has been formed to contain all current Applied Technology & Engineering Division commercial businesses.
In January URS Corp began phasing out the URS Scott Wilson brand from the businesses it acquired in September 2010. The Scott Wilson name has been dropped in Europe and the Middle East, however there will be a longer transition in India and China. 'We recognise the benefits of having a consistent brand across the company's operations', said URS Senior Vice-President, International Operations, Hugh Blackwood.