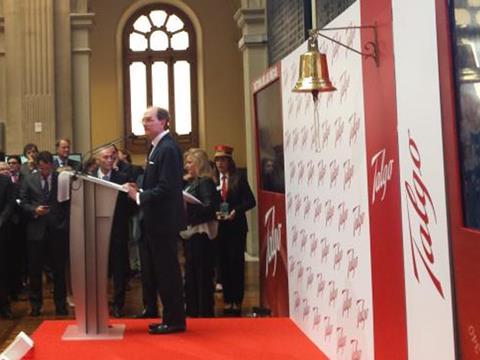 TALGO: Shares in Spanish rolling stock manufacturer Talgo SA began trading on the Madrid stock exchange on May 7, when CEO Carlos de Palacio rang the opening bell at 14.00.
Talgo says that it has raised €570m though the initial public offering, placing 61 million shares which correspond to 45% of the share capital excluding 'greenshoe' or the over-allotment option.
The launch share price of €9·25 valued the company at €1 265m. Demand for these securities tripled the offer, according to Talgo.