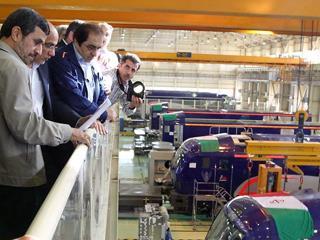 IRAN: Industrial group MAPNA is developing plans for a domestically designed and manufactured diesel locomotive.
At InnoTrans, Dr Reza Javaheri of MAPNA's Railway Transportation Division told Railway Gazette International that production could begin once the company completes 150 locomotives to a Siemens design which are being assembled under licence.
As well as encouraging self-sufficiency in the domestic rail industry, MAPNA hopes to win export orders for its future locomotives; Africa is seen as a potential market.