UK: China's Jingye Group has entered into contracts to acquire the business and assets of British Steel Ltd (in liquidation), the Official Receiver and special managers from EY announced on November 11.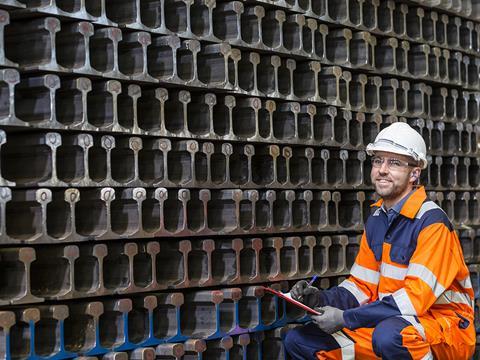 The deal, which is reported to be worth around £50m, includes the steelworks at Scunthorpe, the Teesside Beam Mill and Skinningrove site, and the FN Steel, British Steel France and TSP Engineering subsidiaries. It is anticipated that British Steel's shares in Redcar Bulk Terminal Ltd will also be included.
Jingye Group produces steel for ships, bridges and high-rise buildings, and has other activities including 3D printing, tourism, hotels and property. It has 23 500 employees with a total registered capital of 39bn yuan.
'Young company with large ambitions'
'We are delighted to have reached this agreement', said Jingye Group Chairman Li Ganpo. 'As a young company with large ambitions we have long admired British Steel and appreciate its illustrious heritage. We share with the thousands of British Steel workers a passion for this industry and we are determined that together we can transform this business.'
Jingye said it plans to invest £1·2bn over the next decade in upgrading plant, improving environmental performance and energy efficiency and developing a 'long-term sustainable future' by identifying new markets and products.
'This is the beginning of a long journey', said Li. 'We know that this is only the start of the hard work of revitalising British Steel. But we believe that this combination will create a powerful, profitable and sustainable business that will ensure the long-term future of thousands of jobs while producing the innovative high-quality steel products that the world needs.'
Subject to approval
Completion of the transaction is conditional on regulatory approvals and employee consultation.
The Official Receiver said the companies were working together to conclude a sale 'as soon as reasonably practicable.' The business would continue to trade as normal during the period between exchange and completion.
Cautious welcome
Ross Murdoch of the GMB trade union said 'we cautiously welcome this sale which finally provides some light at the end of the tunnel for 4 000 British Steel workers'. The union had been 'impressed with the passion and enthusiasm from the Jingye team', but cautioned that due diligence 'was completed very quickly and the devil will be in the detail'.
The High Court had ordered British Steel Ltd into compulsory liquidation on May 22, after owner Greybull Capital failed to secure funding for continued operation, and the Official Receiver was appointed as liquidator.
Turkey's Ataer Holdings was named preferred bidder for the business on August 16, triggering two months of exclusive talks which ended on October 24 without an agreement. During this period, the Official Receiver announced on August 30 that British Steel subsidiary TSP Projects Ltd had been sold to Systra.