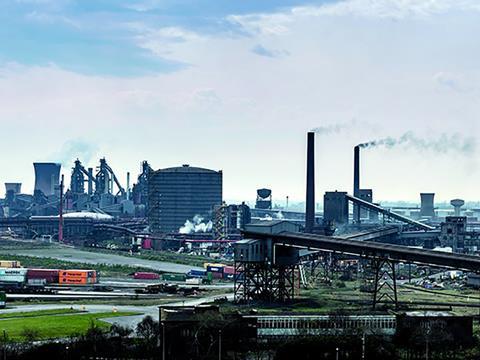 EUROPE: Chinese steelmaker Jingye Group completed the purchase of British Steel's UK and Netherlands assets from the Official Receiver on March 9.
This includes the steelworks at Scunthorpe, Teesside Beam Mill and Skinningrove mill, as well as subsidiary businesses FN Steel in the Netherlands and TSP Engineering.
SSI is to exercise its pre-emption rights over the 50% stake in Redcar Bulk Terminal which is owned by British Steel.
The transaction does not include British Steel's operations at Hayange in France, as these are still subject to further negotiations with the relevant French authorities. On March 3, Jingye Group CEO Li Huiming said 'we remain interested in purchasing the Hayange plant, which we firmly believe would have a bright future as part of a united group, and hope to see a positive decision from the French authorities in the near future.'
Jingye Group said it would invest £1·2bn to place the British Steel business on a more competitive and sustainable footing and return the company to 'industry comparable margins' within five years.
Initiatives would include the development of an electric arc furnace in Teesside; construction of a 250 MW power plant to serve the Scunthorpe site, which would be around a third more efficient than the one it replaces; investment in the rolling mills to produce high-quality products to optimise the portfolio; building a new rebar line; and enhancing the current rail mill.
Around 400 jobs have been lost at Scunthorpe, but Jingye said the deal would save 3 200 jobs, while a further 100 jobs would transfer to Barrett Steel following the sale of four British Steel distribution centres.
'It has not been an easy journey since we first announced our intentions in November but the longer I have spent in Scunthorpe, the more I have come to believe in the successful future of these steelworks and the employees that have made them famous throughout the world', said Li Huiming. 'Together, we can forge a new partnership that will mark the beginning of a new illustrious chapter in the history of British steelmaking.'
Network Rail Chief Executive Andrew Haines said he was 'delighted' with the news that the sale had been completed. 'We have given extensive support to British Steel and the Official Receiver throughout this process and we look forward to continuing this relationship with the new owner', Haines said. 'British Steel is a major supplier to Network Rail and plays a vital role in our work to safely run the railway for the millions of people who rely on it every day.'