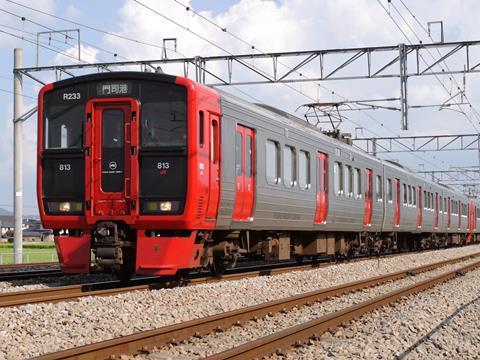 JAPAN: An initial flotation of JR Kyushu could take place as early as October, after the state-owned railway lodged a formal application for an IPO with the Tokyo Stock Exchange on June 30.
JR Kyushu is the fourth of the JR Group passenger railways established as part of the JNR break-up in 1987 to consider a public listing, following the sales of JR Central, JR East and JR West. At present the company is wholly owned by the government through the Japan Railway Construction, Transport & Technology Agency.
JR Kyushu's management announced in July 2014 that it would pursue a flotation, with the aim of listing the shares before the end of the 2016 financial year on March 30 2017. Last year the Ministry of Land, Infrastructure & Transport agreed to introduce legislation to facilitate the process. The railway has appointed five underwriters to assist with the IPO, including Nomura Securities, Mitsubishi UFJ Morgan Stanley Securities and JPMorgan Securities Japan.
The flotation is still subject to a formal examination of the application; according to the Nikkei Asian Review, the company submitted an advance application earlier in the year in a bid to smooth the process. The railway's market capitalisation is expected to be around ¥500bn, making it one of the biggest IPOs in Japan this year.
Although JR Kyushu has received financial support from the government to cover losses on its regional operations, it expects the rail business to break even this year. The company's firm financial footing is based on non-rail activities such as property development and retail, which account for more than 60% of total income.
In its last financial year, JR Kyushu was allowed to access its ¥387·7bn management stabilisation fund which was established by the government during the JNR privatisation. The company planned to pay ¥210bn to JRTT in advanced leasing fees for its Shinkansen routes, use ¥140bn to repay loans and keep the rest for investment.