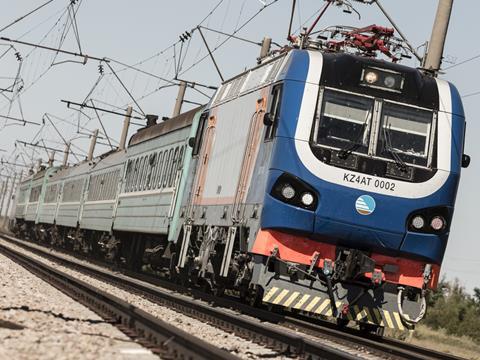 KAZAKHSTAN: Alstom announced on February 11 that it had completed the acquisition of an additional 25% stake in the EKZ electric locomotive manufacturing business from national railway KTZ, taking its shareholding to 50%. KTZ retains 25%, with the other 25% being held by Transmashholding.
The deal had been agreed December 2014, and completion followed commercial discussions and regulatory approval. Alstom now has two seats on the EKZ board.
Alstom said it would 'enhance its efforts' to develop the factory in Astana as a hub for the production of 'world-quality' locomotives for export internationally, starting with Eurasian Economic Union and CIS countries.
Increasing its stake in EKZ is 'a logical step' in Alstom's strategy of 'building a solid and long-term partnership' with Kazakhstan, said Martin Vaujour, Alstom CIS Senior Vice-President. 'Overall localisation has reached 28% and will be increased to 50% in two years. I am sure that our co-operation will continue, to the benefit of all the stakeholders, thanks to the favourable investment climate set by Kazakhstan.'
An agreement has been signed for the EKZ factory to become a significant supplier of onboard transformers to Alstom. Production is planned to start this year and reach 200 transformers/year, supporting more than 100 local jobs.