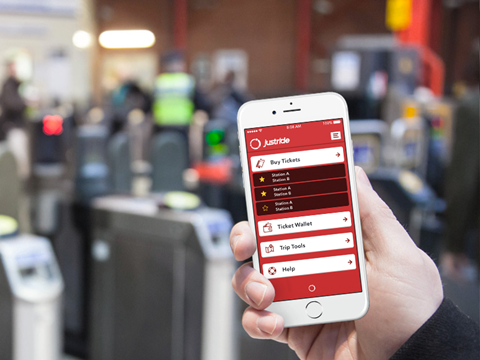 MASABI: International transport operator Keolis has taken a share in mobile ticketing provider Masabi as part of an investment made with MasterCard, Lepe Partners and existing shareholder MMC Ventures. The combined investment from the four companies amounts to US$12m.
Earlier this year Masabi formed partnerships with both Keolis and MasterCard. Keolis is to incorporate Masabi's 2D barcodes into its PlanBookTicket for the French market, with further co-operation envisaged in other markets in the future. Under a separate agreement, Masabi's JustRide mobile ticketing platform would use MasterCard payment technology.
'One of our key priorities is to improve our passengers' travel experience, using mobile technology to make journeys seamless', said Keolis Group Executive Chairman Jean-Pierre Farandou. 'The combination of our expertise will give us a step ahead both in France and around the world', he added.