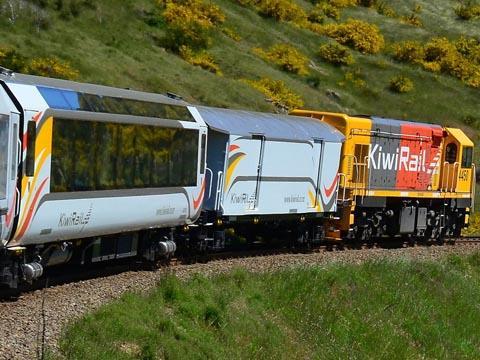 NEW ZEALAND: KiwiRail has decided to put its Hillside Engineering workshops business in Dunedin up for sale, following a reduction in its future workload for rolling stock construction and refurbishment.
The railway announced on April 19 that it intended to advertise the business in 'early May', with the aim of making a final decision by the end of August.
The South Island workshops have undertaken several high-profile passenger coach projects in recent years. Between 2004 and 2010, the business rebuilt a large fleet of former British Rail MkII coaches into push-pull stock for the Auckland suburban network. In 2009 Hillside Engineering won a contract to build 17 new Type AK coaches to re-equip KiwiRail's two South Island long distance passenger trains, the TranzApine and Coastal Pacific, as well as modernising six AG vans to run with these vehicles. The new stock entered service in November 2011.
According to Chief Executive Jim Quinn, the sale terms would be negotiable, but KiwiRail would prefer to see the workshops sold as a going concern. 'We are looking for a sale outcome that secures Hillside's future as New Zealand's largest heavy engineering site', he emphasised, whilst admitting that the decision would be 'difficult' for the staff involved.
Quinn said the sale would allow a new owner 'with more industrial commercial engineering experience and a wider customer base' to take over the site and 'target these customers with more product scope than we could'. Nevertheless, he anticipated that KiwiRail would 'continue to allocate some heavy maintenance work on commercial terms to the new owners of the facility'.