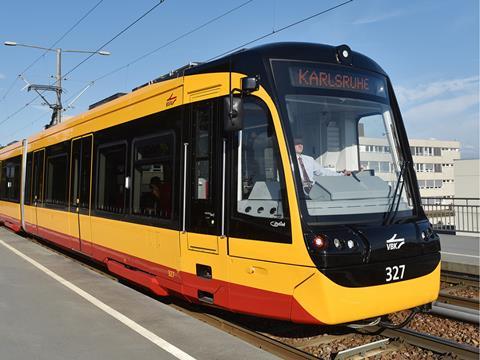 KNORR-BREMSE: The sale of Vossloh AG's Electrical Systems business unit to Knorr-Bremse Systeme für Schienenfahrzeuge GmbH was completed on January 30, following approval by the German federal competition authority.
The contract for the sale of the Düsseldorf-based business unit formerly known as Vossloh Kiepe had been signed on December 21. The deal is worth €72·5m in cash, including a variable component of €25m subject to future performance. With the completion of the transaction, the net financial debt of the Vossloh Group was reduced by €45m.
'With the acquisition of Vossloh Kiepe we are taking the logical next step in the successful development of our business', said Klaus Deller, Chairman of the Executive Board of Knorr-Bremse. 'The main benefits for our customers will be the technological advantages generated by greater sub-system connectivity. This acquisition will lead to the expansion of not only our rail vehicle systems portfolio but also our commercial vehicle systems offering. Given the increasing levels of electrification in the commercial vehicle sector, as a systems supplier for electric buses Vossloh Kiepe opens up new growth opportunities and potential applications in this segment.'
'The transformation of Vossloh into a rail infrastructure group is at an advanced stage', said Hans M Schabert, Chairman of the Vossloh Executive Board. 'We are pleased that the sale of the second of the original three business units of the Transportation division has now been completed. Vossloh's profile as a focused, global and leading supplier of comprehensive solutions for rail infrastructure is becoming increasingly clear.'
Vossloh said the sale of the Vossloh Locomotives business was 'currently being intensified', with the unit becoming more attractive as a result of the its 'advancing recovery', an order to supply locomotives to France and the expected completion in mid-2017 of the relocation to its new factory in Kiel.