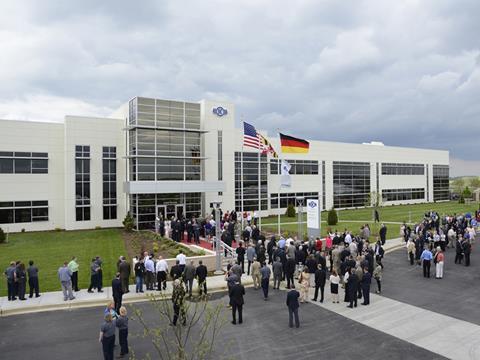 USA: State Governor Martin O'Malley attended the opening of Knorr-Bremse's new Rail Vehicle Systems manufacturing plant in Westminster, Maryland, on May 9.
Knorr-Bremse said the growth of the US public transport market and three major orders for HVAC systems meant that its former plant in Westminster had reached the limits of capacity. Expected to employ almost 300 people, the $28m replacement factory has three times the capacity of the former site, and is designed to encourage open communication between the production and support sectors.
'We have paid special attention to implementing highly efficient, value stream-oriented production processes and logistics here', said board member Dr Dieter Wilhelm, 'with the aid of which we aim to further increase the added value for our customers in the USA.' There is provision for further expansion of the new plant.
Knorr-Bremse said it plans to invest a total of €250m in new production facilities in 2011-14. It has eight plants in the USA, which together account for around a quarter of sales.