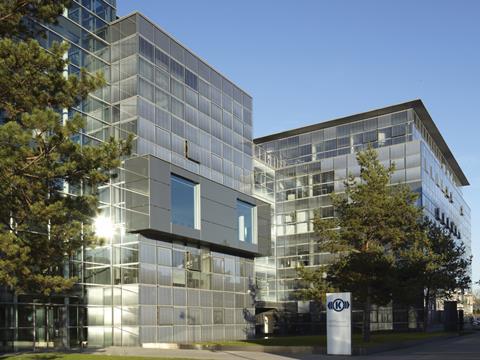 GERMANY: On June 29 Knorr-Bremse announced plans to move 184 permanent and 118 fixed-term production and assembly jobs at its Rail Vehicle Systems division from München to sites in Berlin, Budapest, Suzhou and Nankou by mid-2017.
The München site will in future focus on development, project management and sales, as well as group administration. A €90m development centre is due to open later this year.
Knorr-Bremse said it would have invested more than €1bn over five years in 'future-proofing' its worldwide manufacturing and production facilities for braking systems and other components. Transferring production activities away from München would 'not only increase its presence on its customers' doorsteps in growth markets but also reinforce its manufacturing expertise.'
The company said it would aim to make the changes 'as socially acceptable as possible', through transfers, early retirement and offering severance payments, as well as by allowing existing fixed-term contracts to expire.