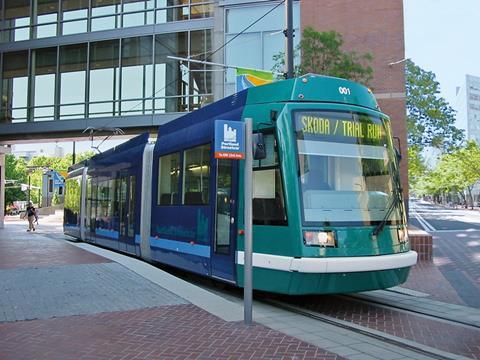 USA: Škoda Transportation has established a US subsidiary, the Czech manufacturer announced on June 13. Škoda Transportation USA LLC will be headed by Scott Ellis, who was previously at Kinkisharyo.
'The establishment of a subsidiary in the USA is the logical result of our strategy towards Western markets', said Škoda Transportation Chairman Tomáš Ignačák. 'I believe that we have a great chance of success not only in the USA but also in Canada.'
Škoda's previous experience in the US market includes the supply of 10 three-section trams to Portland and Tacoma. In addition, Škoda Electric is active in the trolleybus market.
'Our goal is to create a full-fledged US base consisting of business development, technical department, purchasing and project management through to production', said Ellis. 'The establishment of Škoda Transportation USA is the first step of the planned expansion into the North American market.'