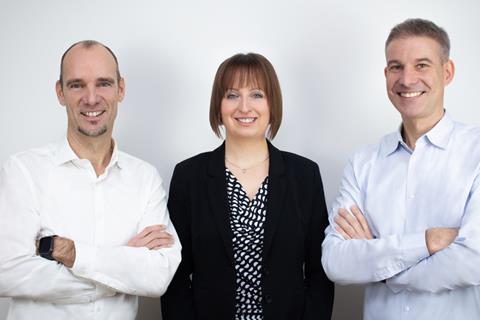 GERMANY: Michael Kujas, the founder of transport ticketing software company Eos.uptrade, has handed over the role of CEO to Mathias Hüske, who now runs the business with Chief Financial Officer Babette Röder.
Kujas founded the Hamburg-based company in 2000, and it was acquired by Siemens Mobility in 2017. 'My journey with eos.uptrade has been extraordinarily exciting, eventful and fulfilling', he said. 'However, after more than 20 years, it is now time for me to tackle new challenges.'
Hüske has been with eos.uptrade since 2019, having previously held various positions at Deutsche Bahn. He will now be responsible for sales, products, projects and HR.
Explaining his vision for the business, Hüske said 'we will further develop our portfolio of digital sales systems and ticketing solutions for public transport and private mobility service providers in a future-oriented manner, so that we can provide the important momentum needed for greater sustainability in the mobility of tomorrow.'