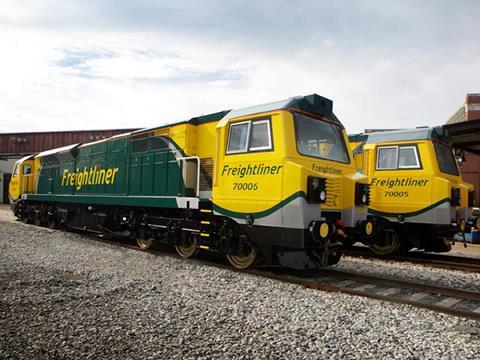 UK: Macquarie Bank has established Macquarie European Rail to acquire Lloyds Banking Group's rolling stock leasing business. The deal is expected to close in late December.
Macquarie said acquisition of three European lease portfolios from Lloyds would build on its existing North American rolling stock business and the experience of its Corporate & Asset Finance Group. These are:
30 four-car Class 379 Bombardier EMUs leased to UK operator Greater Anglia;
freight locos and wagons under operating lease to two UK operators;
freight and passenger locos, passenger stock and wagons on operating lease in continental Europe.
'This acquisition represents an outstanding opportunity for Macquarie to expand its leasing portfolio and develop a European rail leasing platform with a young and modern fleet of freight locomotives, wagons and passenger vehicles,' said Stephen Cook, Global Head of Transportation Finance.
'The business provides a strong platform for growth, with the UK and continental European passenger and freight rail industries expected to benefit from the long-term growth in demand in these sectors.'