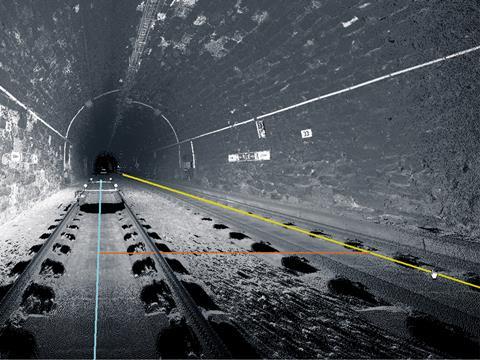 EUROPE: Leica Geosystems has acquired Technet-Rail 2010, a Berlin-based firm which develops 'big data' geospatial software applications for the rail industry. These use a 'highly-mathematical and probability-perception approach' to analyse large 3D datasets for tasks such as dynamically extracting clearances and gauges over rail networks.
Leica Geosystems said the acquisition announced on May 6 would expand its mobile mapping capabilities to include monitoring tools for heavy haul lines and fully geo-referenced network maps which can be used to calculate maximum train speeds.
'Our mobile mapping platform has been used all around the world in every imaginable transportation mode, yet we recognised the need for a more integrated workflow for our transportation customers', said John Welter, President of Leica Geosystems' Geospatial Solutions division. 'Acquiring the innovative software technology provided by Technet-Rail, we can now provide our customers with a seamless solution for any collected transportation infrastructure application'.