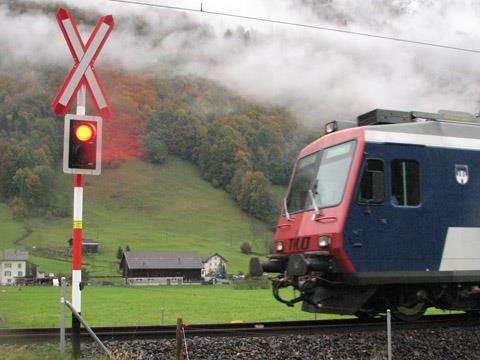 SWITZERLAND: Swiss Federal Railways has put into service a low-cost warning system designed for deployment at unprotected level crossings which are lightly used but cannot be closed.
Supplied by Swiss firm Verkehrs- und Industrietechnik AG, the 'micro' system is costed at SFr180000, less than half the cost of conventional crossing equipment.
The first of the 'micro' warning systems has been commissioned at a crossing between Leuggelbach and Luchsingen-Hätzingen.
A total of 10 are due to be installed by 2014, to comply with a federal deadline for SBB's 45 remaining unprotected crossings to be upgraded or closed.